Recently Bob Lederer of RFL Communications interviewed Phil Reeve of Reeve & Associates to better understand the current staffing trends for Market Research professionals.


The discussion focused upon many critical staffing topics, including:
Hiring barriers
Employee expectations
Compensation
Job openings
and much more
The interview has been deemed as a "must see" for all hiring managers and HR professionals -- particularly those expanding or re-staffing their research organizations.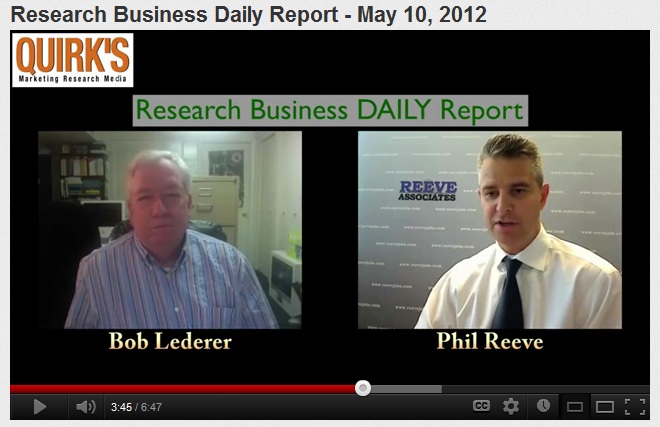 Click to view either or both segments of the interview.
Part I is available at http://youtu.be/cHZEACh676M
Part II is available at http://youtu.be/G00R6YdVmoI
As Bob said, "it's good stuff from an expert!"
If you have questions, please contact us. We would be delighted to help you staff your MR teams or to help you land that ideal market research job.